Calculator for Belt Conveyors
Software for the design of belt conveyors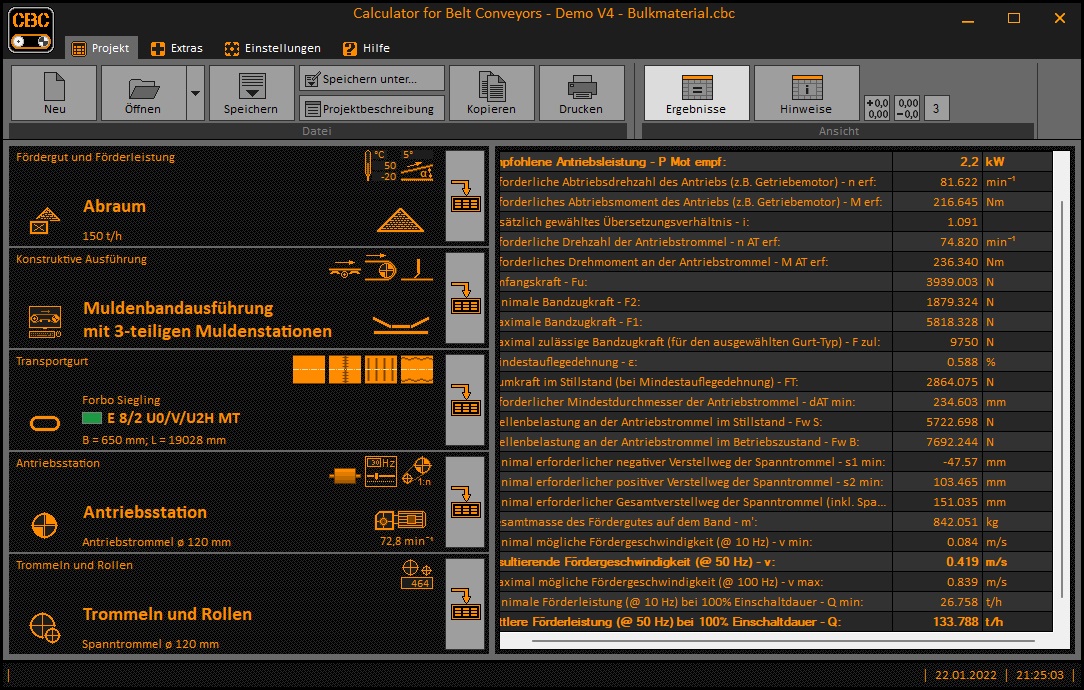 Calculator for Belt Conveyors offers you comprehensive calculations for the design of your belt conveyors in many different versions, whether for bulk or general cargo. You will be guided step by step to a reliable result. You are supported by the integrated extensive and expandable databases (e.g. for conveyor belts, flights, bulk goods).
Learn more...
RasterCalc
Software for fast calculation of uniform grid dimensions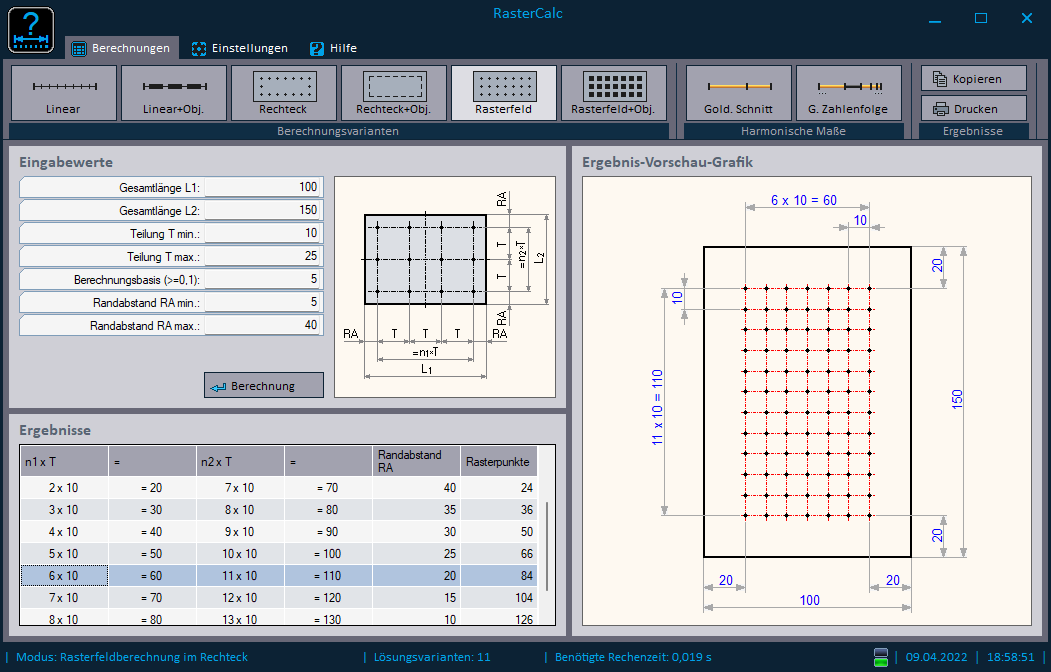 With RasterCalc, you can quickly and easily calculate uniform grid dimensions (e.g. hole spacing) over a specific length or within a specific area. As a result, all possible variants that lie within the input parameters are listed in a table. The selected variant is displayed to scale as a graphic in the preview window.
Learn more...